Nowadays, increasing people suffer from pain in the knees, neck, arms, back, waist, shoulder, joints, ankle, and more points. The pain may be caused by a heavy workload, long-term sitting or standing work, excessive exercise, and more in daily life. As the pain torments us year after year, why not have a try non-surgical, pain-free, and drug-free pain relief solution – laser therapy pain relief treatment? In this article, we will discuss this body pain and the pain management method with you guys.
I. Different Types Of Body Pain
Pain is an unpleasant feeling and emotional sensation accompanied by substantial or potential tissue damage, which is a subjective feeling. Body pain is usually divided into two types, acute pain, and chronic pain.
Acute pain is a sharp, transient, localized pain that occurs under various physical, chemical, traumatic, and infectious conditions, such as an injury or surgery. Acute pain usually happens suddenly, then gradually reduces or stops after treatment. If the pain is not fully controlled at the initial stage, acute pain may develop into chronic pain. This may be due to a pathological change in the pain conduction pathway, which becomes the etiology of pain.
Chronic body pain is a persistent pain that can last for weeks or even years. Chronic pain causes depression and anxiety in patients, bringing about great physical and mental harm, seriously affecting the quality of life, and may persist without any definite cause or tissue damage.
Pain is a signal that symbolizes danger, prompting people to act urgently and avoid danger. It is one of the most common symptoms in medicine. The location of pain often indicates the location of the lesion, and the nature of the pain indirectly indicates the type of pathological process.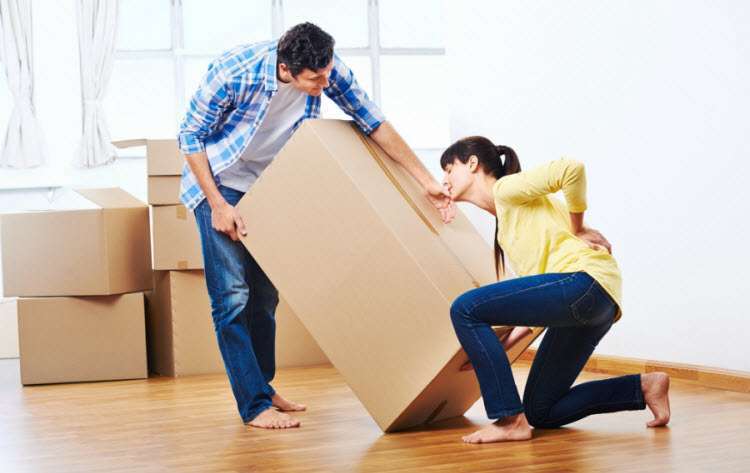 II. Universality And Harmfulness Of Pain
About 5.5 million people in the world suffer from cancer pain every day. According to statistics, about 30% of adults suffer from chronic pain. Two out of every three outpatient visits are for patients with various pain conditions or symptoms. Pain has already become one of the main killers of human health, and it is the most common and direct factor that causes humans to reduce their labor ability and quality of life.
Pain often does not occur alone, usually accompanied by disorders of autonomic function, such as depression, which can cause great pain and negative effects on patients and other members of their families. When pain becomes a persistent "companion" for the patient, it often makes them feel helpless, feels lost in life, and can also cause a series of social problems such as family disintegration, increased divorce rate, abnormal interpersonal relationships, and even suicide or endangering society. Therefore, it is exceedingly important to talk to a doctor for proper treatment or pain relief solutions.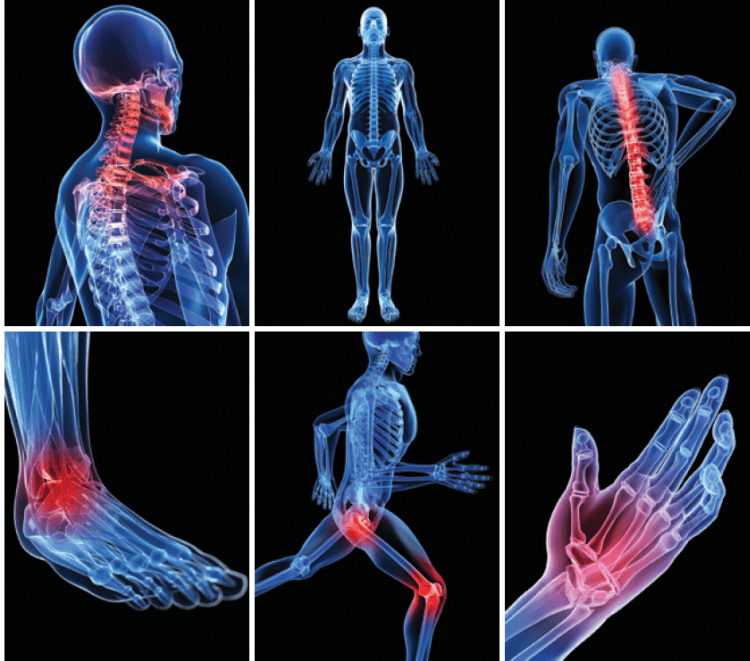 III. Pains Can Be Treated With Diode Laser Therapy Pain Relief Solution
Besides traditional methods, laser therapy is another new but effective treatment for pain relief. As the FDA(Food and Drug Administration of USA) approved, the Class IV laser therapy can produce a primary bio-stimulative effect on deeper tissues and also produce substantial secondary and tertiary effects, with indications like:
Alleviate pain and stiffness of muscle and joint
Relaxation of muscles and muscle spasms
Enhance the local blood circulation temporarily
Eliminate pain and stiffness related to arthritis
As one of the leading class IV laser pain relief machine manufacturers, Dimed Laser provides a powerful and feature-rich pain relief laser machine that is made of a German solid-state diode module, professional preset treatment protocols, and an easy user interface. Currently, it has been successfully used in numerous clinics for pain management. Below are the pains which can be treated with Dimed laser systems:
Herniated disc
Knee Pain
Planter Fasciitis
Back and Neck Pain
Tendonitis and Carpal Tunnel
Elbow Pain
Shoulder Pain
Leg Pain
Sprains and Strains
Repetitive Strain Injuries
Rheumatoid Arthritis
Osteoarthritis
Venous Ulcers
Diabetic Foot Ulcers
Burns
Deep Edema / Congestion
Sports Injuries
Auto & Work Related Injuries…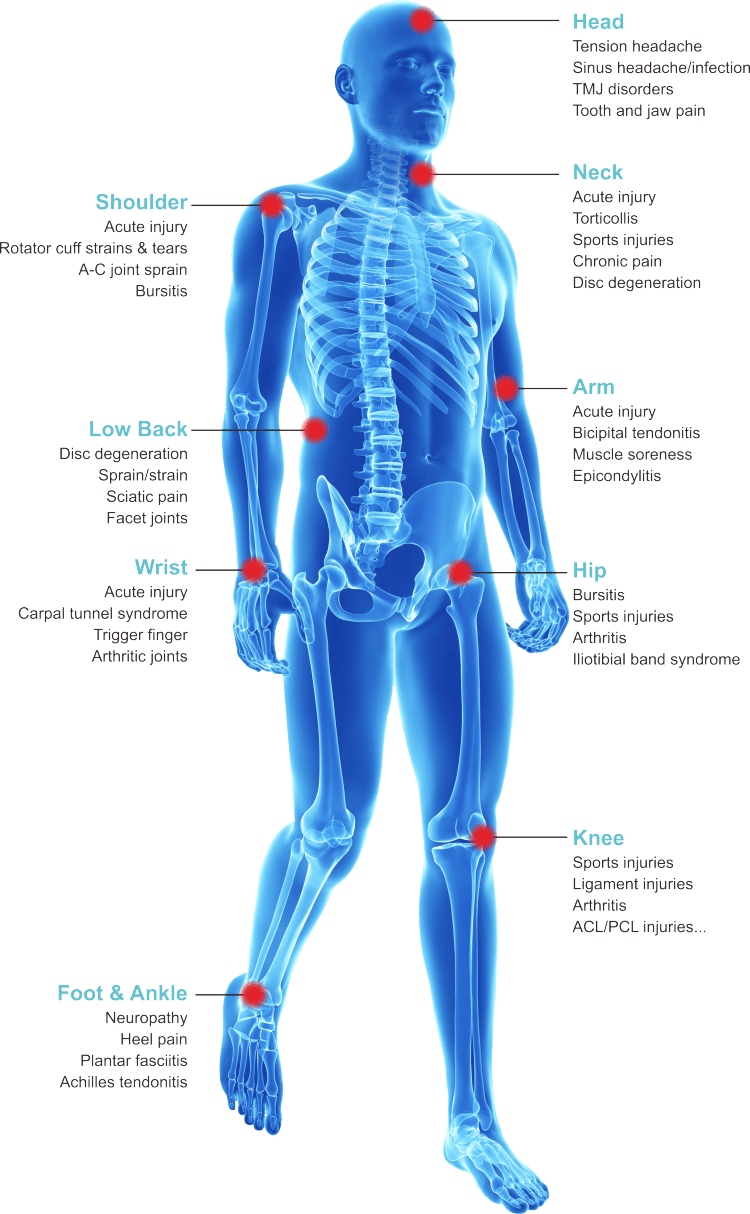 IV. Benefits Of Laser Pain Relief Treatment
In hospitals and clinics all over the world, the laser pain relief machine is more widely used than before to relieve the pain of patients. When the great therapeutic effects are recognized by more people, laser therapy has already become one of the standard treatment methods. Let's see what are the great benefits of laser pain relief:
The laser pain relief treatment process is painless for patients.
The laser pain relief therapy process is easy to handle for therapists.
Obvious pain relief effect for a large number of diseases and conditions.
No drug is needed.
Laser therapy pain relief is non-toxic and non-invasive without known side effects.
It reduces inflammation and helps in motion restoration.
No surgery; patients do not need to stay in the hospital…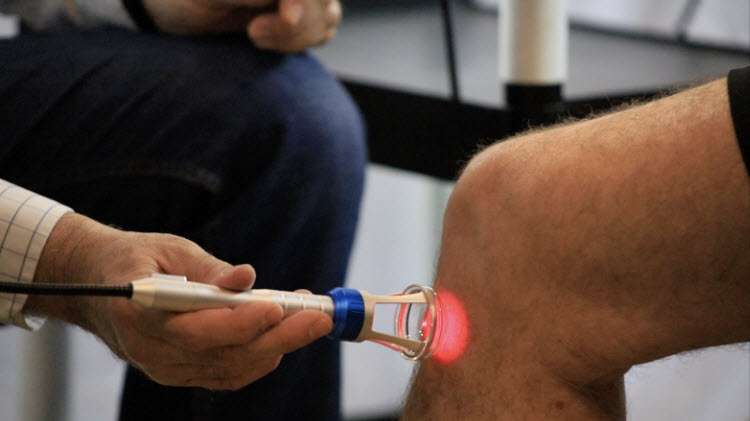 V. Experience Of Laser Therapy Pain Relief
During the treatment process of laser pain relief, the therapy handpiece is held in hand and moves during continuous laser irradiation. The laser beam penetrates into the tissues, patients feel a mild warmth with relaxation. The whole treatment process is painless. After it, patients can get back to work or go home as usual.
If you want to learn more details about the laser therapy pain relief machine, please visit the class IV high-power laser therapy page. We manufacture powerful laser devices for pain relief treatment along with a full set of accessories, welcome any inquiry!