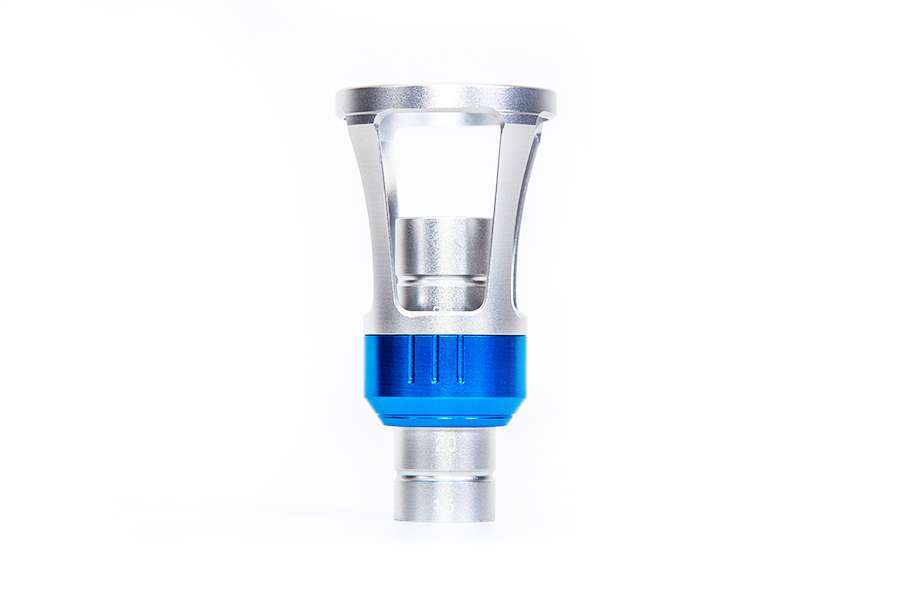 15-30mm Physiotherapy Head
15/20/25/30mm adjustable, for physical therapy
Suitable for contact and non-contact physical therapy.
Advanced therapy handpiece provides the best therapeutic effects and outcomes.
Spot size: 15mm/ 20mm/ 25mm/ 30mm adjustable
Aluminum alloy exterior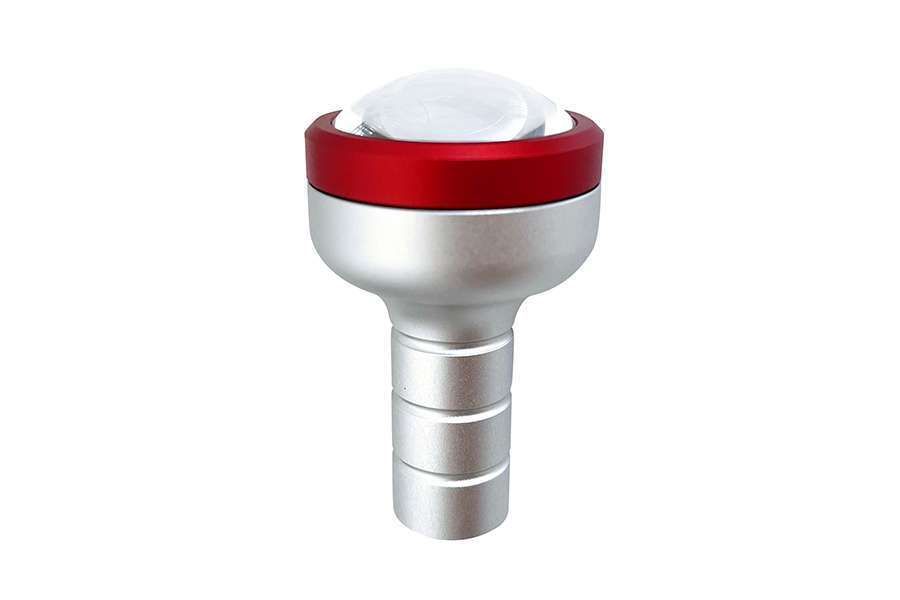 30mm Glass Ball Head
For physical therapy
Comfortable glass ball for contact physical therapy.
This can be pressed on the skin surface to irradiate deeper tissues.
Effective for pain relief, reduction of inflammation, and tissue healing.
Spot size: 30mm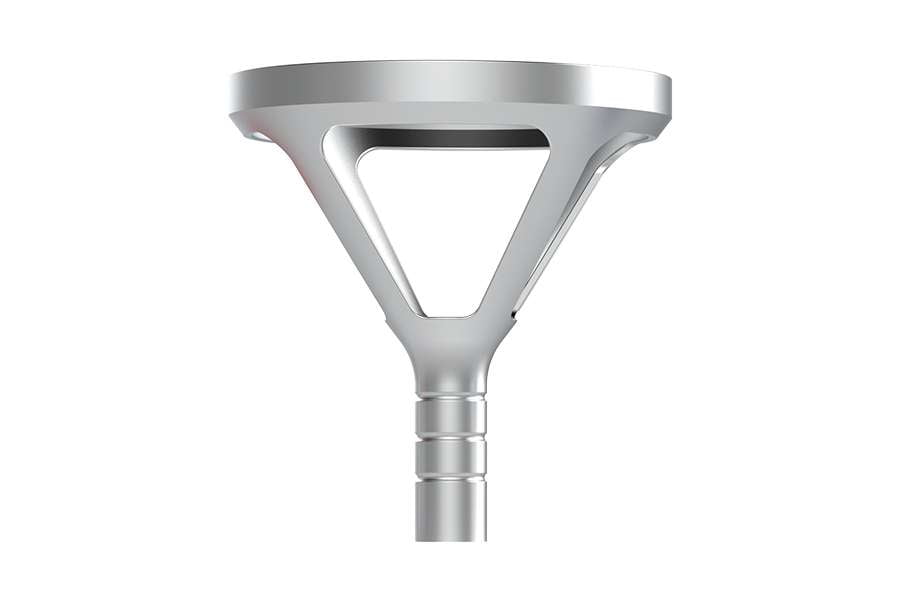 100mm Physiotherapy Head
For hands-free physical therapy
This can be fixed on a bracket for non-contact therapy irradiation. Release the doctors' hands for unattended physical therapy.
Spot size: 100mm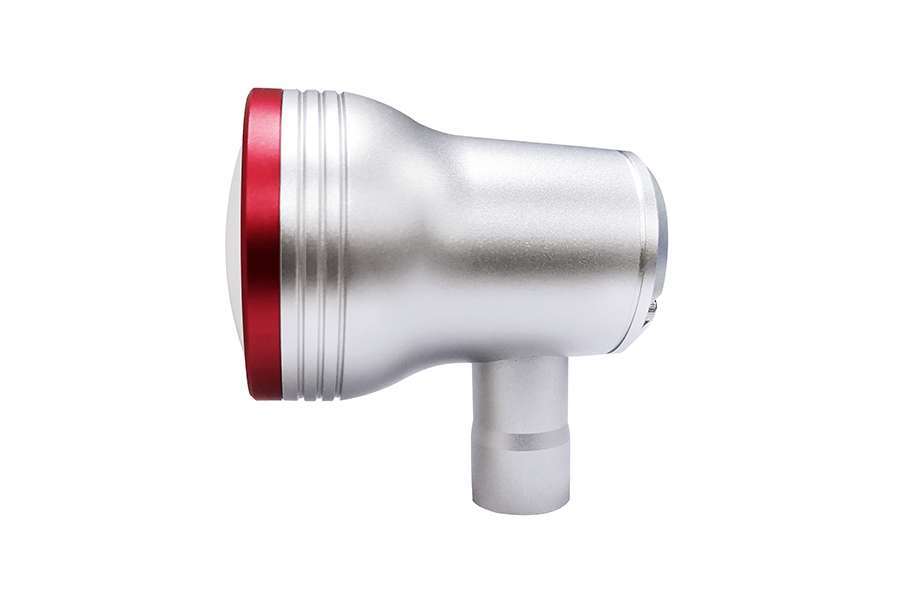 L-type Glass Ball Head
For physical therapy
L-type design is easy to hold. Effective for pain relief, reduction of inflammation, and tissue healing.
Comfortable glass ball for contact physical therapy.
This can be pressed on the skin surface to irradiate deeper tissues.
Spot size: 30mm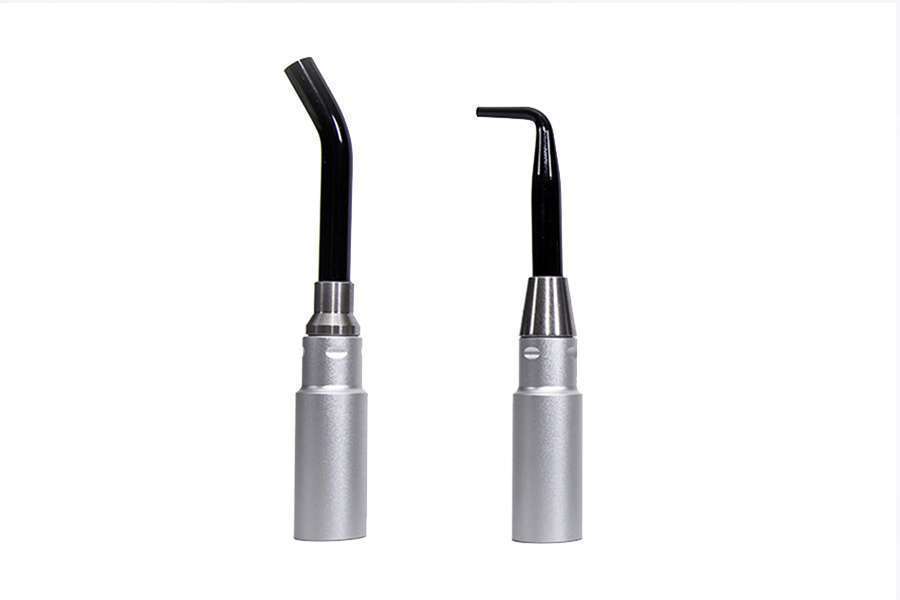 7mm and 3.5mm Bio-stimulation Head
For physical therapy
Bio-stimulation Head can be used for wound treatment, speed up wound healing, prevent infection, and relieve pain.
The curved tip allows easier access to cavities such as the ENT.
Can be used to biostimulate acupuncture points.
Spot size: 7mm / 3.5mm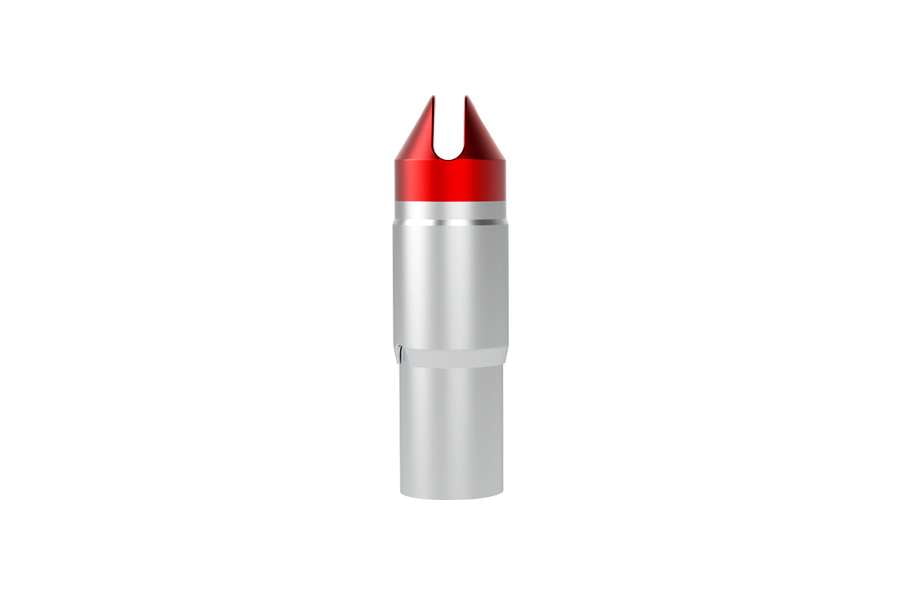 Focus Head
For spider vein removal
Spot diameter: 1mm, 2mm, and 3mm adjustable
This head is ideal for non-invasive treatments, especially for spider vein removal.
Stimulate the dermal collagen growth while vascular treatment, increase epidermal thickness and density so that the small blood vessels are no longer exposed, at the same time, the skin's elasticity and resistance are also significantly enhanced.
No scars.
Fast and easy treatment.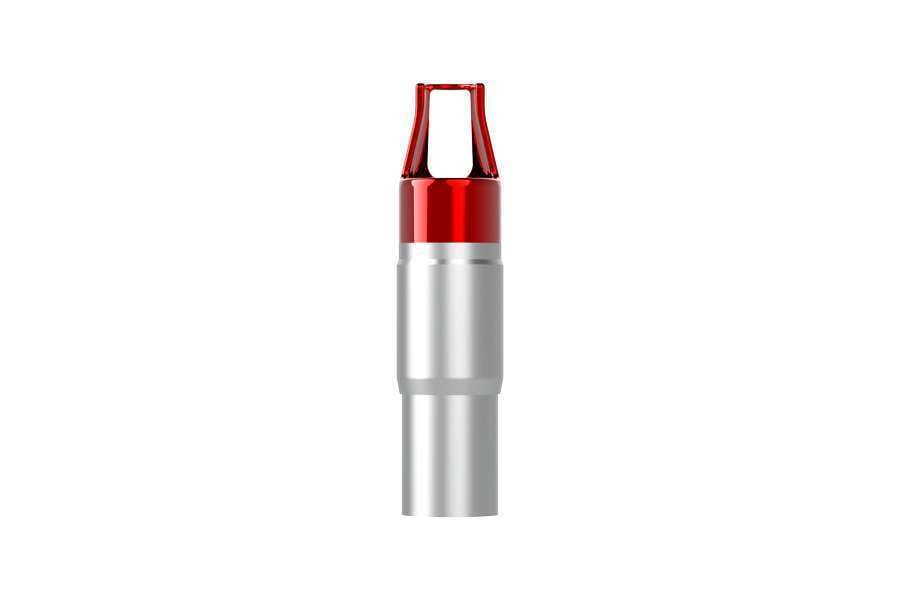 Nail Fungus Head
For nail fungus
Spot size: 5mm, 6mm, 7mm adjustable
Continuous output power from Dimed Laser avoids spikes of high power and enables a gentle treatment. The energy is delivered in precisely metered amounts into the nail bed creating pain-free warmth for your patients.
Does not harm the nail or skin.
Shoes and nail polish can be worn immediately after treatment.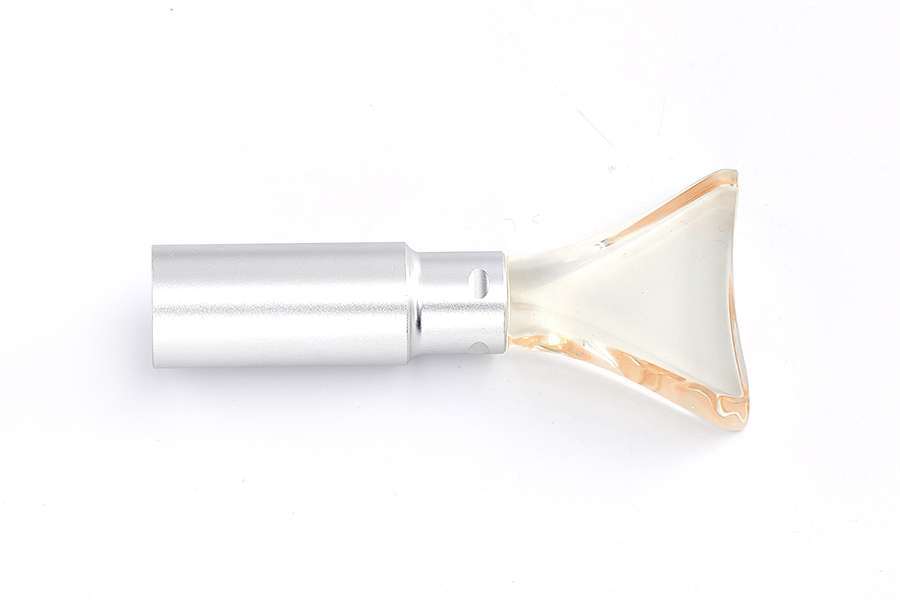 Whitening Head
For teeth whitening
For teeth whitening/bleaching, contoured to treat an entire quadrant of teeth consistently and comfortably.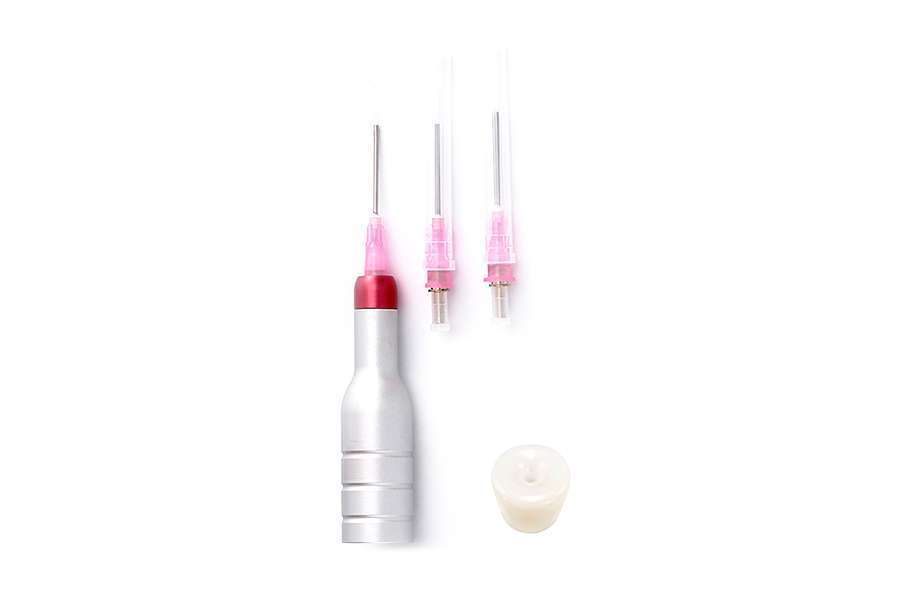 Fiber Tip Holder with Disposable Fiber Tip
For soft tissue surgery
This set allows for more control and flexibility during treatment. It can be used in surgery, periodontics and endodontics and veterinary, etc.
Compatible fiber for tips: 200/ 300/ 400/ 600/ 800um
Length of fiber tips: 6cm, 13cm, 130cm, 200cm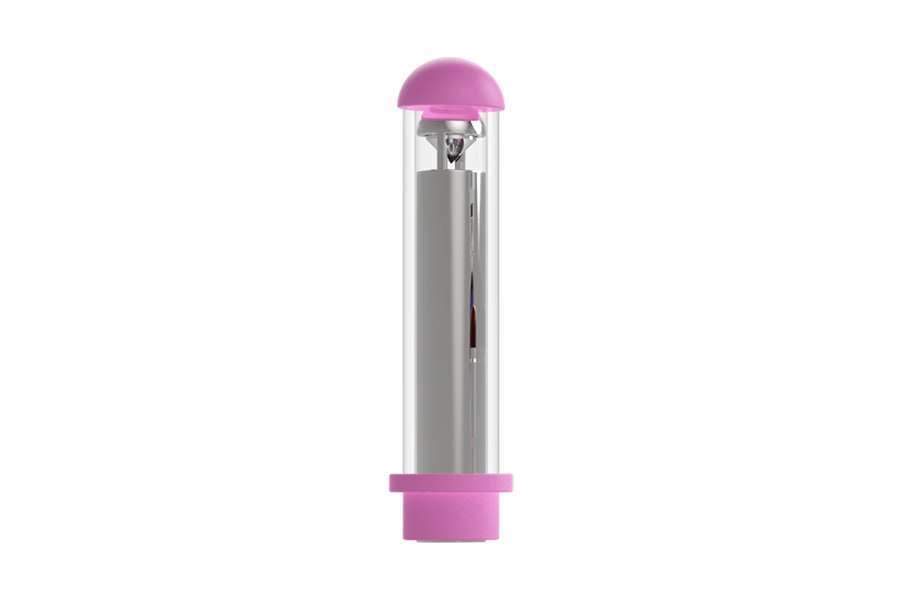 Gynecological Handpiece
For LVR – Laser Vaginal Rejuvenation
LVR can restore and transform vaginal anatomy and anatomical function for a more ideal sexual experience. It is a gynecological plastic surgery. During surgery, the diameter of the vaginal canal can be adjusted. The procedure also can restore, tighten and improve the overall tone of the vaginal walls.
Head Dimension: Φ25mm*135mm(L)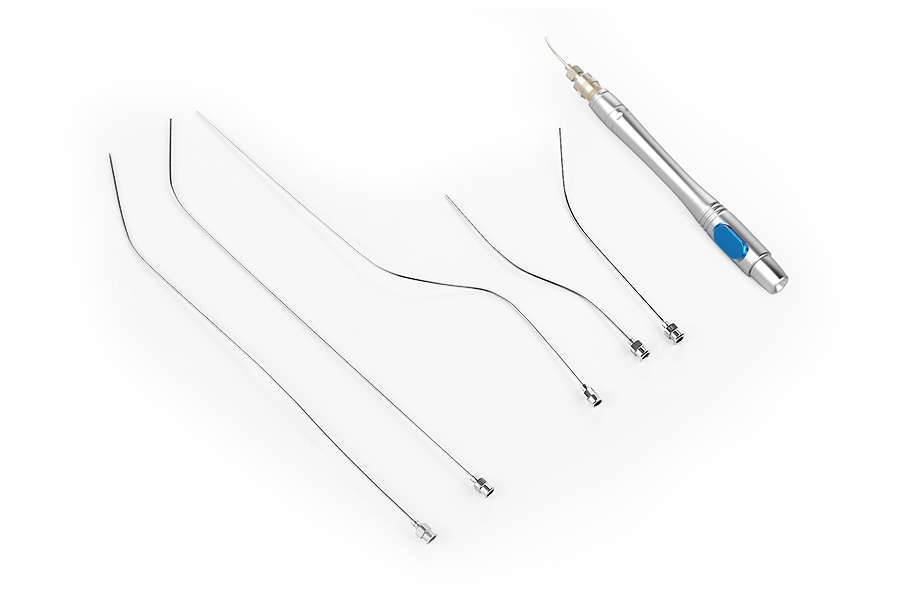 Surgical Handpiece
The system uses our full range of bendable needles for better access to all areas and all surgical conditions like ENT(ear, nose, throat), proctology, gynecology, lipolysis, etc…
Compatible with different types of fibers and cannula.
Surgical handpiece length: 142mm
Needle 18G, 13G
Needle Length: 30mm/ 60mm/ 80mm/ 120 mm/ 150mm/ 200mm/ 250mm
Lipolysis Headpiece
For lipolysis treatment
It can melt fat and suck it away simultaneously, avoiding melting fats blocking the probe, and increasing the lipolysis efficiency.
Compatible with different types of fibers.
Handpiece length: 137.2mm
Needle length: 122mm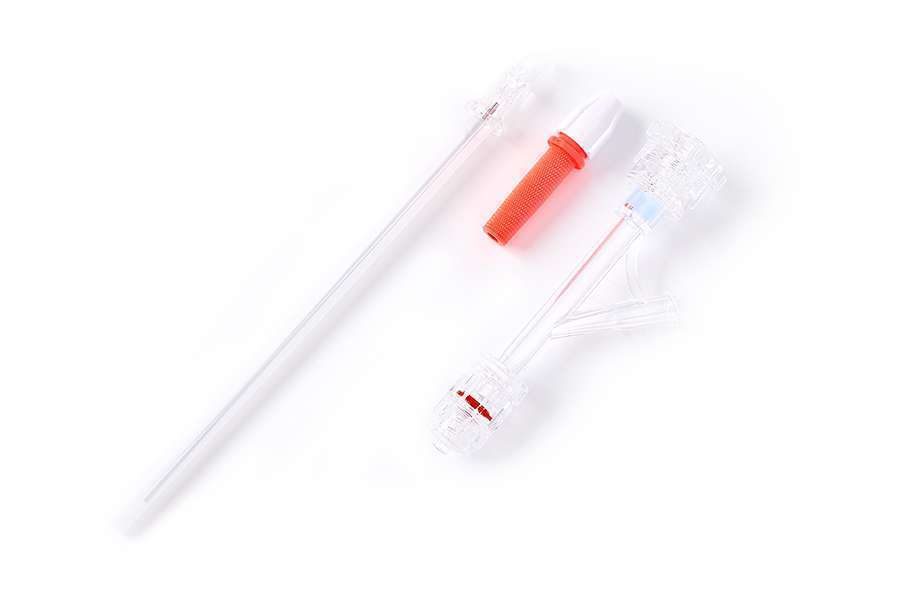 PLDD Kit (Y-valve and Puncture Needle)
For PLDD
The sterile kit includes 2 sizes of 18G needles (length 10cm/15cm) for your choice of entry, and a Y-valve allowing fiber entry and suction. The Y-valve and needles are individually packed to enable maximum flexibility in treatment.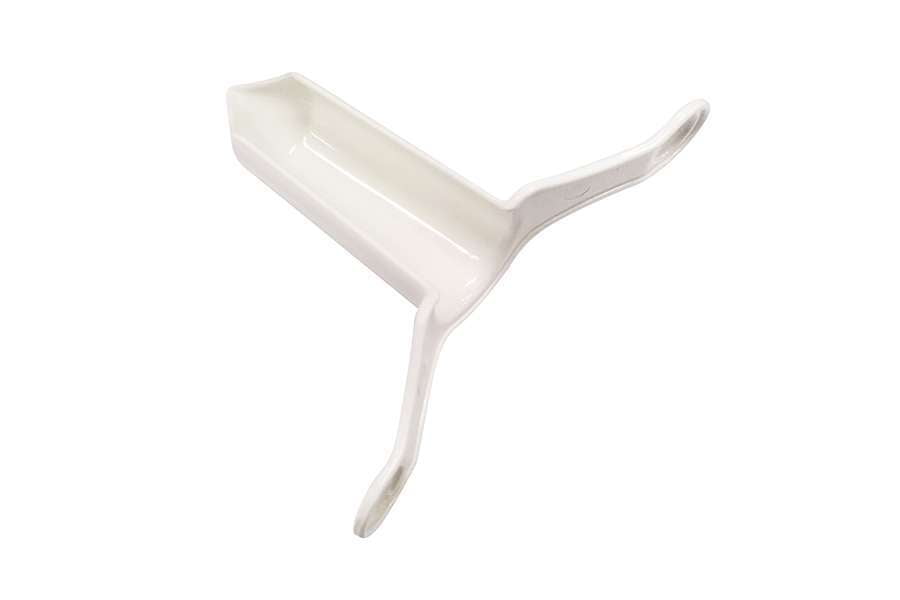 Disposable Medical Proctoscope
For hemorrhoids treatment
Allows easy insertion and better visibility, and protection for the doctor and patient from cross-contamination.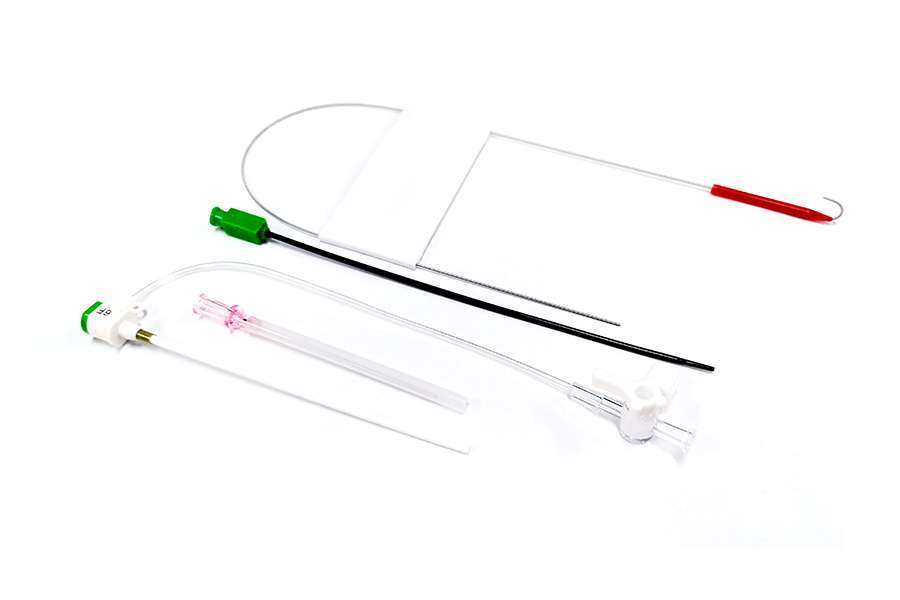 EVLT Kit (Introducer Set)
The introducer set includes a standard introducer sheath, guidewire, and introducer needle.
The introducer set introduces a guide wire or catheter percutaneously into the vasculature by means of an introducer needle. Only physicians trained in percutaneous, and endovascular techniques and procedures could use this set.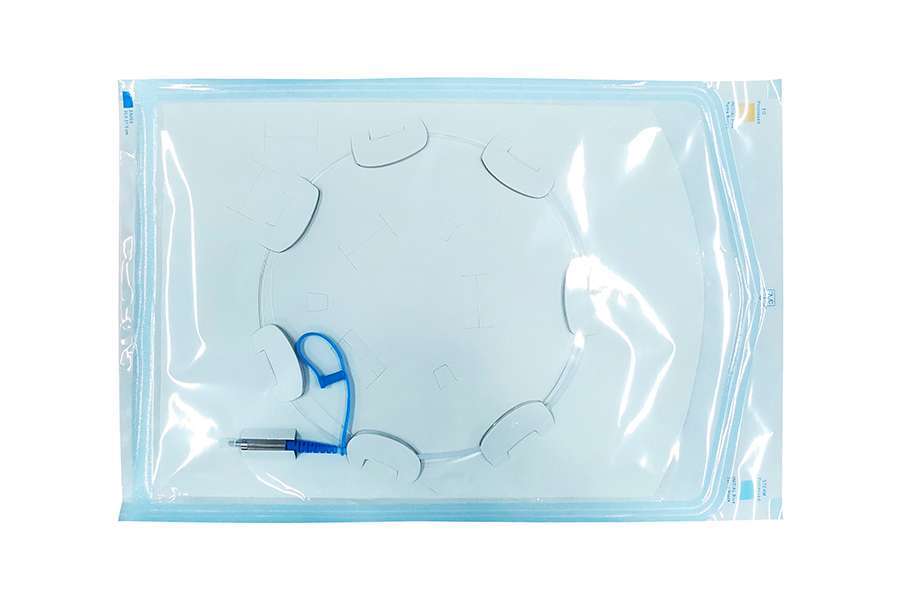 Bare Fiber
Our optical fibers are made of silica and provide a wide wavelength range, good optical transparency, excellent high-temperature resistance, low absorption, and reduced scattering losses. It's ideal for surgeries in the below conditions: Urology/Gynaecology/ENT/Pneumology/Orthopaedics etc.
Types: 200um, 400um, 600um, 800um
Fiber length: 3m
Connector: SMA905 connector
Sterile (EO) packaging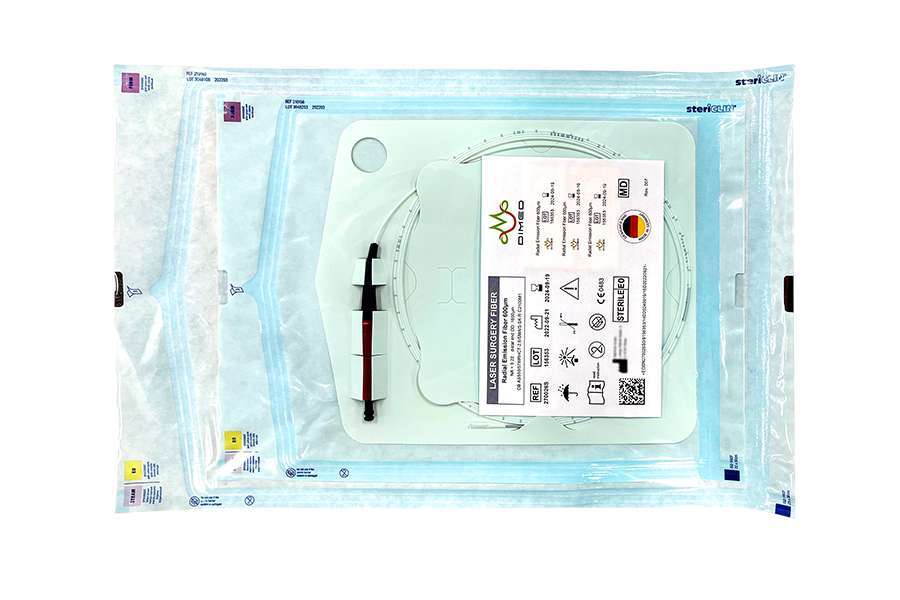 Radial Fiber
For interventional surgery treatments like Varicose veins/EVLT/Lipolysis etc.
360° Radial fiber affords the ideal endovenous thermal ablation. It is possible to evenly introduce the laser energy into the lumen of the vein and ensure the closure of the vein based on photothermal destruction.
Types: 400um, 600um, 800um
Fiber length: 3m
Connector: SMA905 connector
Sterile (EO) packaging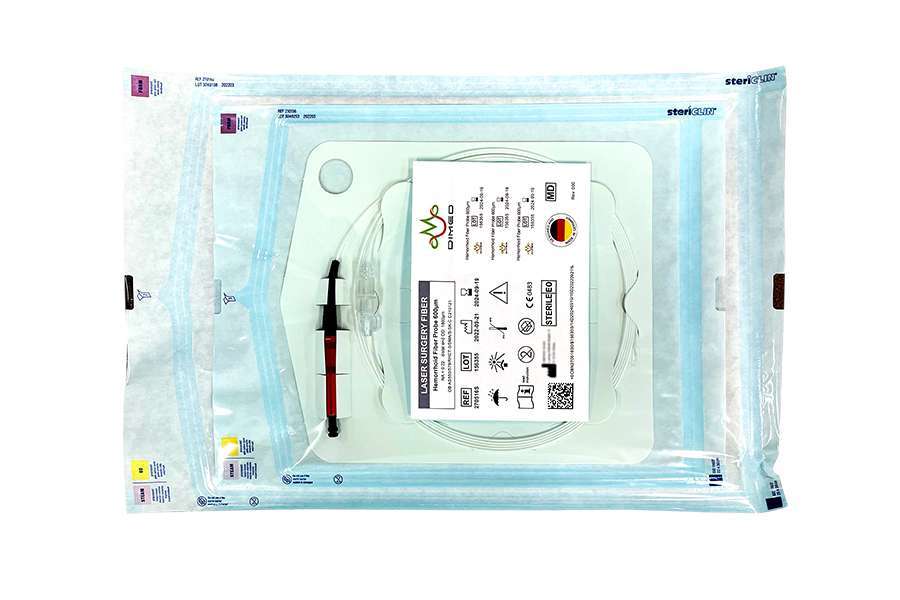 Conical Fiber
For interventional surgery like hemorrhoids/Urology etc.
Conical fibers are used for grade 3 and 4 abnormal hemorrhoids. It is used for gentile coagulation and contraction of the tissue in the pile of hemorrhoids. Side effects on the anal sphincter and intestinal mucosa are minimized.
Types: 600um
Fiber length: 3m
Connector: SMA905 connector
Sterile (EO) packaging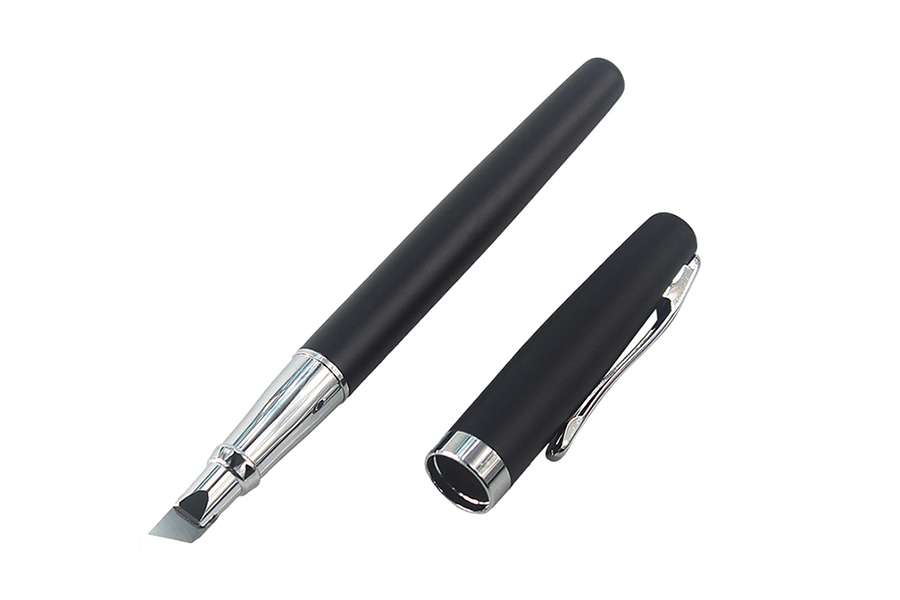 Fiber Cutter
The Fiber Cutter uses a specially designed carbon steel blade for easy, manual cleaving of fiber surfaces. This tool is used with the "scratch and pull" technique. First, the fiber is scribed perpendicular to its length, then the fiber is pulled, which breaks at the scribe.
Length: 135mm
Blade width: 6mm
Blade composition: Carbon steel
Fiber types: 200-800um, bare fiber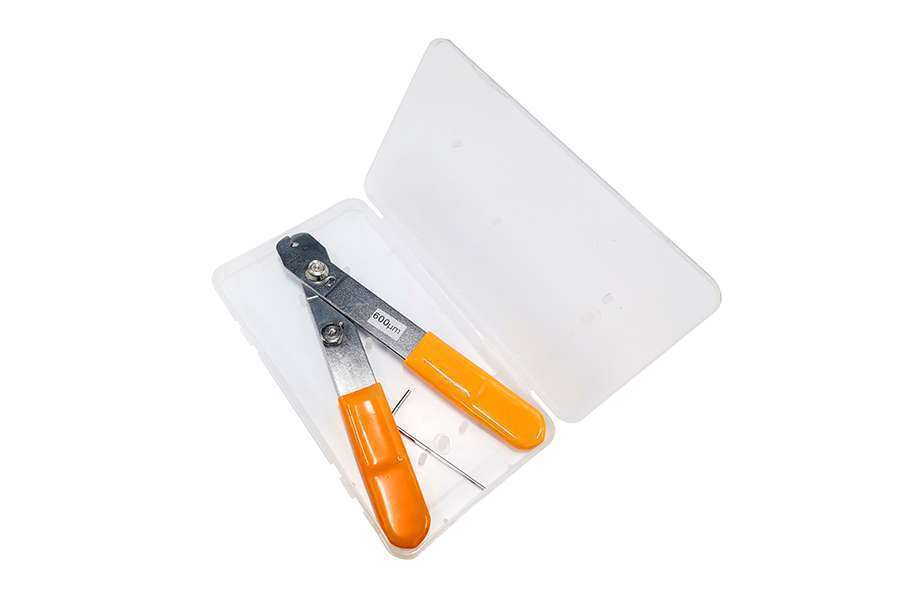 Fiber Stripper
For stripping buffer coating to expose the fiber
Versatile, suitable for different diameters of fibers.
Fast, reliable, and durable fiber stripping tools, are very easy to use.
Pre-set at the factory—no adjustments needed.
Will not scratch or nick fiber.
Comfort-grip, ergonomic handles
Suitable for fibers: 200um, 400um, 600um, 800um…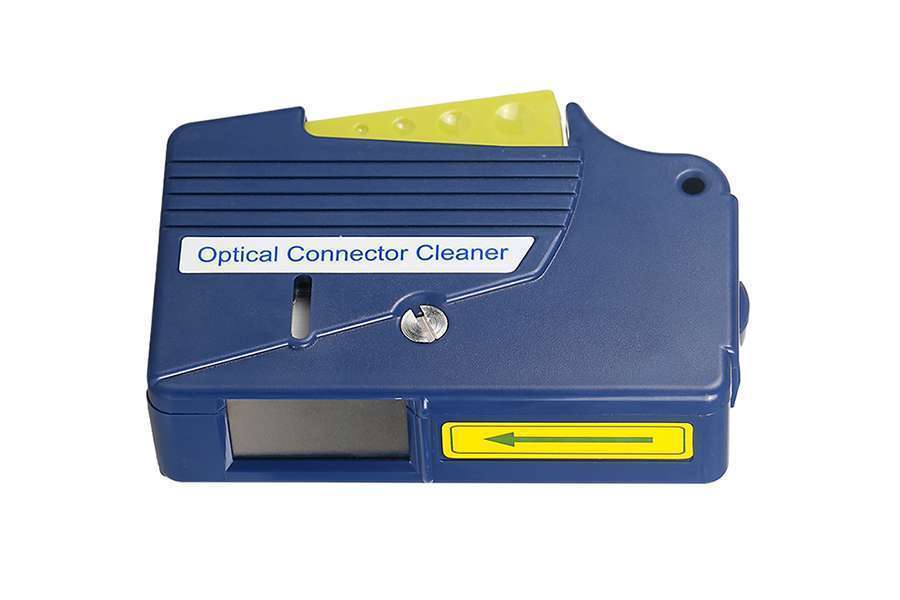 Fiber Cleaner
For cleaning connectors of fibers and cables
Press the button, then gently rub the fiber ferrule on the cleaning tape a few times to clean it. Easy to use and efficient.
Made of high-density textile fiber, no need to add alcohol, and no static electricity.
Cleaning tape can be replaced and is very economical.
Suitable for Connector: SMA905/SC/FC/ST /LC / MU/ E2000/ MPO
Dimensions: 124mm*83mm*35mm
Cleaning time: >500 times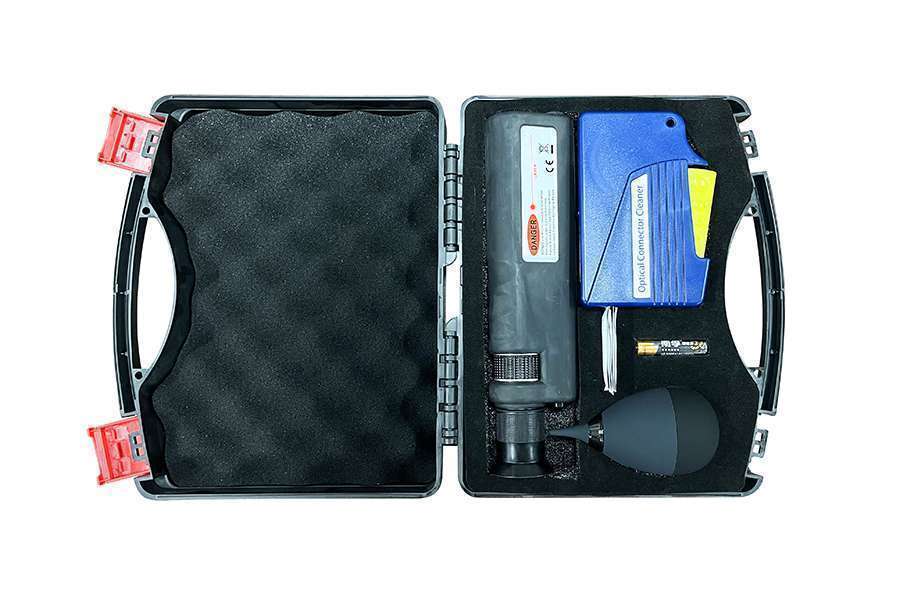 Fiber Inspection and Cleaning Kit
The fiber microscope produces excellent details of scratches and contamination of fibers. It's for critical examination of polish quality. And fiber connector cleaner is used to clean the connector of fiber.
The kits include :
Fiber Microscope Optical Magnification options: 100X, 160X, 200X, 320X, 400X
Fiber connector cleaner
Dust blower
Alcohol pads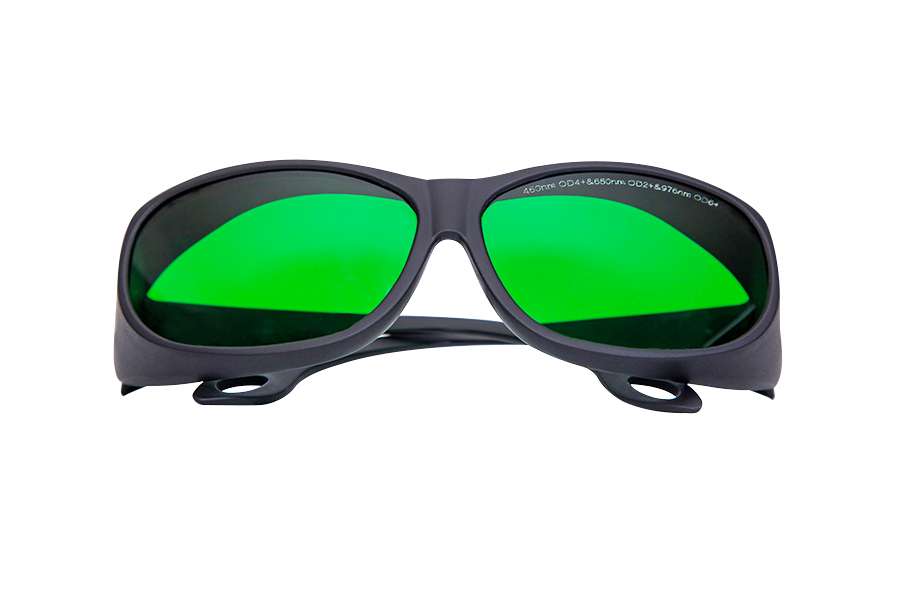 Safety Goggles for Human
Designed to protect human eyes from laser exposure
Conforms closely to the forehead which prevents laser radiation from entering the top and sides
Soft frame conforms to facial characteristics
The glasses frame can be telescopic
Provide excellent peripheral vision
Optical type: (1) 190-450nm & 800-1100nm, (2)190-450nm & 800-1700nm, (3) 450nm & 650nm & 976nm
CE Certified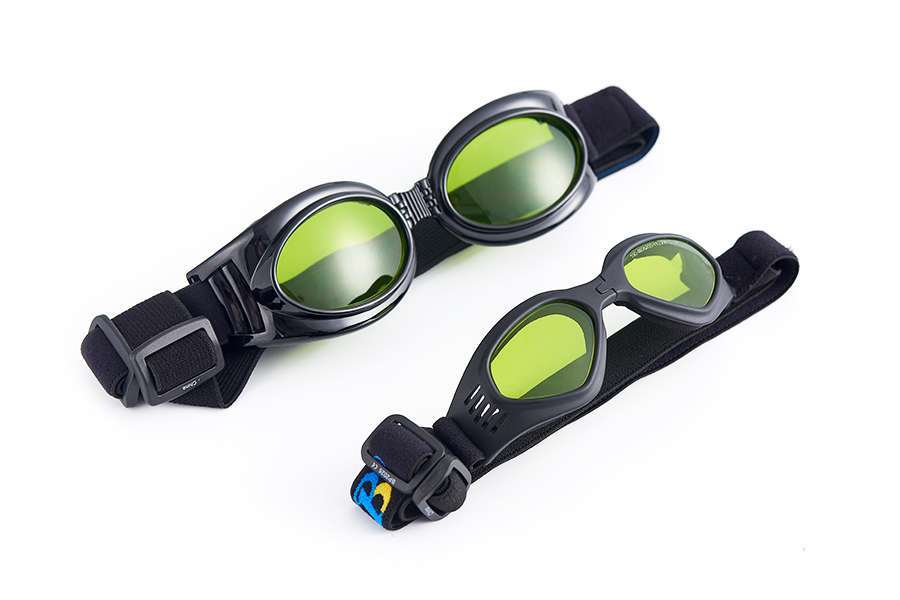 Safety Goggles for Animals
Designed to protect animal's eyes from laser exposure during laser treatment
Kit includes three sizes to fit most pets' body sizes from small cats to large dogs
Optical type: 190-450nm & 800-1100nm
CE Certified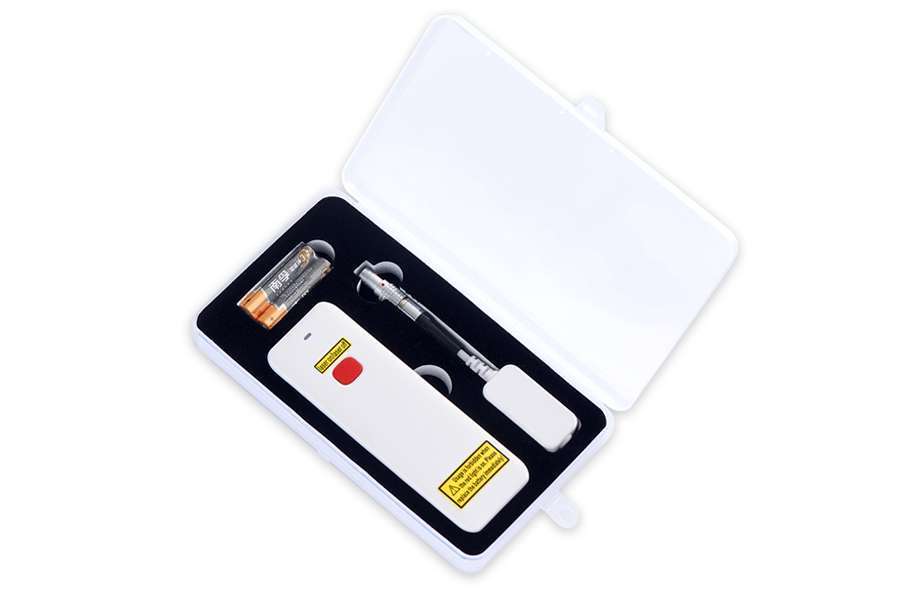 Wireless Handswitch
Unattended mode allows patients to control laser light and treatment process via wireless handswitch, so everything is under control even if the doctor is not around.
Full set includes handswitch, electrical access key, and battery.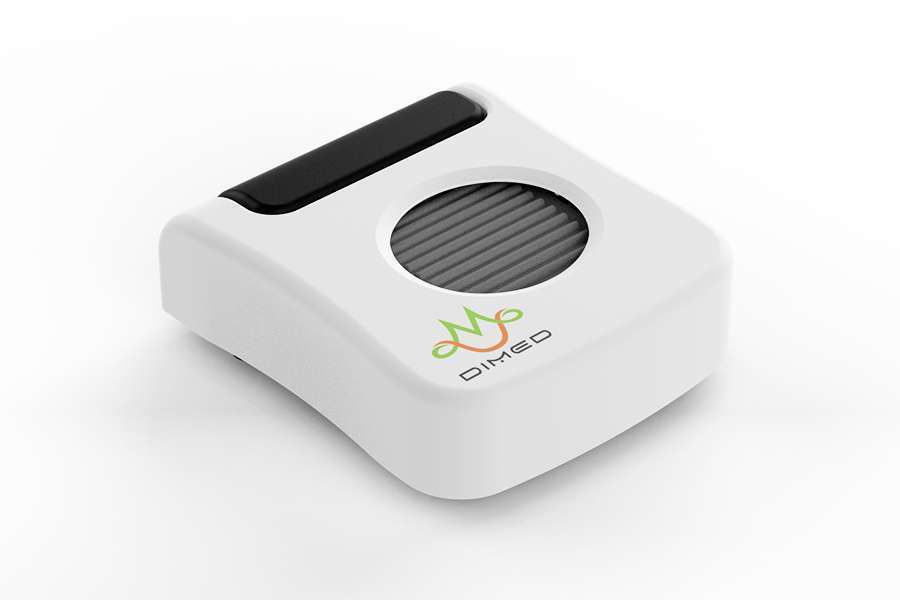 Foot Switch
Medical grade foot-activated switch is in line with the common technical requirements of the IEC60601-1 standard.
IP68, Anti-oil, water-proof, dust-proof, IEC/EN60529 compliant.
The unique anti-pull design avoids poor contact caused by multiple drags.
Maximum protection against unintentional actuation at minimum dimensions.
High stability, plug-in connector.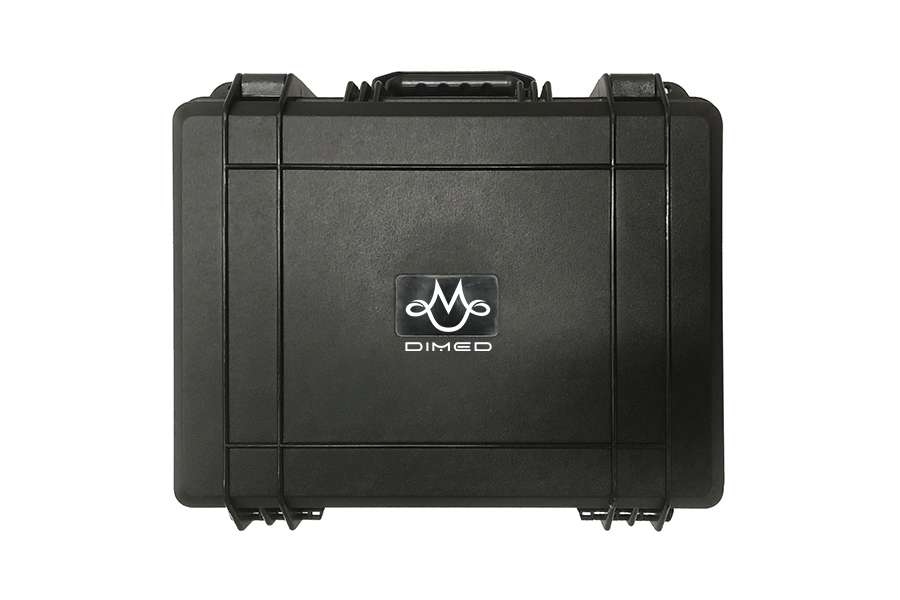 Carrying Case
Thick plastic carrying case with egg foam and customized groove foam can protect medical equipment and all accessories very well.
Shockproof, high stability, suitable for long-distance transportation.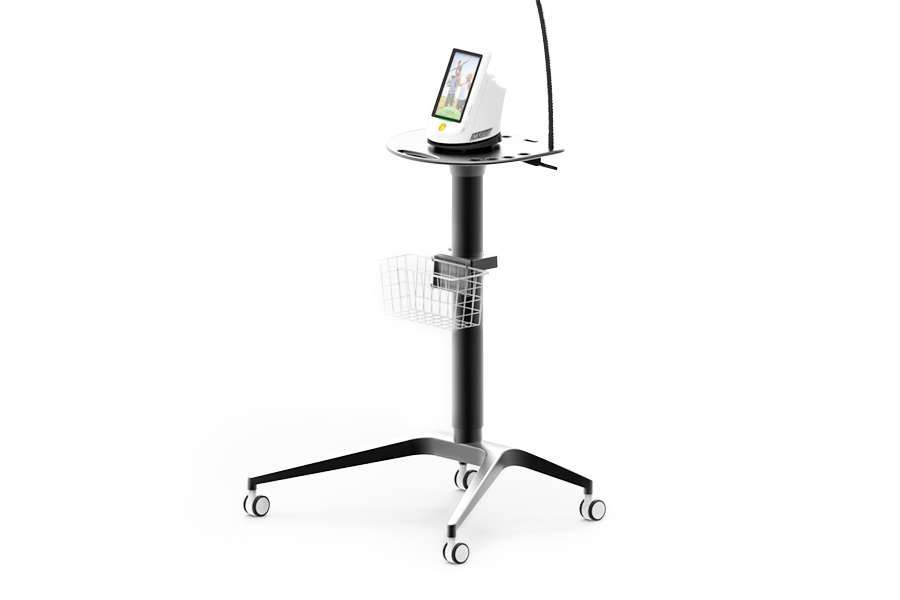 Professional Trolly
Make your laser equipment transportable
Our budget-friendly mobile carts can protect your laser machine during movement.
It provides a central location for the storage of safety goggles.
Simple and rugged design, durable.