In recent years, deep-tissue laser therapy machine has been widely used to relieve pain which is caused by different kinds of problems such as arthritis, muscle damage, inflammation, and so on. It has been successfully used by doctors on thousands of patients who suffered from various acute and chronic conditions for relieving pain and enhancing the healing process.
What Is Deep Tissue Laser Therapy?
Deep tissue laser therapy is a new non-invasive pain management technology that can reduce pain without common surgery and drug therapy. Under the effect of photobiomodulation, the light of Class IV Therapeutic Laser can pass through the skin layers and reach the deeply affected tissue, then the laser light energy can be absorbed by cells and trigger a series of biological reactions, resulting in a decrease in pain, inflammation, edema and etc.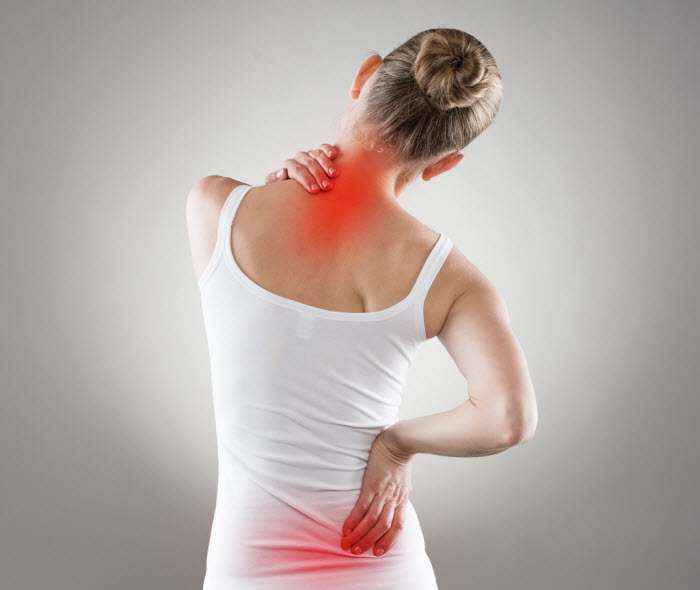 Features And Functions Of Dimed Deep Tissue Laser Therapy Machine
For deep tissue laser therapy, we recommend the Cherylas which is a high-performance and high-power medical laser machine that is suitable for various deep tissue therapy treatment requirements. Compared with similar products of other brands, Cherylas medical laser is more powerful in both software and hardware:
– Made with high-quality diode and the latest laser technology
– Optimal wavelengths such as 650nm, 810nm, and 980nm which are suitable for deep tissue laser treatment
– Built-in expert treatment protocols with multiple operating modes
– Large sensitive touch screen with an intuitive interactive user interface
– 0.1W to 60W power levels
– Providing a full range of accessories: safety goggles, bare fiber, handpieces…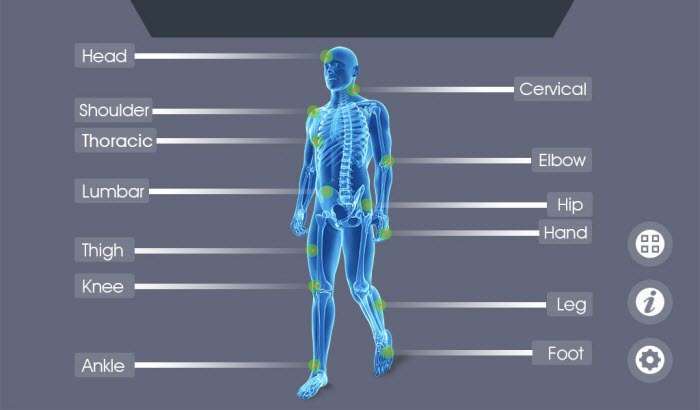 What Types Of Pain Can Be Treated Via Deep Tissue Laser Therapy Method?
The Class IV deep tissue laser therapy machine manufactured by Dimed Laser can relieve pain for patients who suffer from a wide range of conditions, such as:
1. Sports injuries
2. Pulled muscles
3. Tendonitis
4. Shin Splints
5. Tennis Elbow
6. Back Pain
7. Neck Pain
8. Arthritis
9. Plantar Fasciitis
10. Jaw Pain
11. Painful Scars
12. Knee pain
13. Fibromyalgia
14. Sciatica…
How Deep Tissue Laser Therapy Machine Eliminates Pain?
During the deep tissue laser therapy process, doctors use Class IV therapy lasers of 810nm or 650nm for pain management. Under irradiation to treated parts such as the neck, the laser beam can penetrate the skin and reach the deep damaged cells.
The gene expression profiles of human fibroblasts irradiated by high-intensity red light show that irradiation can affect the expression of many genes that belong to different functional categories. Irradiation of Class IV stimulates cell growth directly through regulation of the expression of genes related to cell proliferation and indirectly through regulation of the expression of genes related to cell migration and remodeling, DNA synthesis and repair, ion channel and membrane potential, and cell metabolism. Irradiation by red light also enhances cell proliferation by suppressing cell apoptosis. Under the biostimulation and photomechanical effect, the goal of deep laser therapy is to stimulate the cell to perform its own functions naturally such as anti-inflammatory, analgesic, convergence wound, desensitization and etc.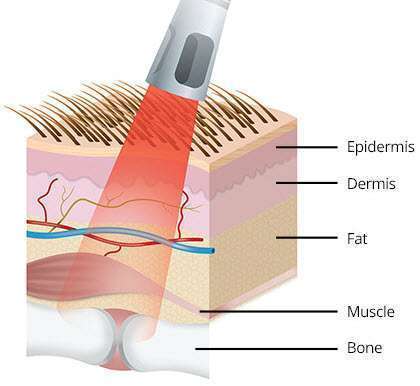 Unique Advantages Of Deep Tissue Laser Therapy In Pain Management
Compared with traditional treatment methods like surgery and drug treatment, deep tissue laser therapy has some unparalleled advantages:
1. Reduce pain without known side effects
2. No pain during treatment
3. No drug, non-toxic
4. Non-surgery
5. Non-invasive treatment
6. Enhance the physical function of the body
7. Easy to use for doctors
8. Available for treating various acute and chronic pain
9. Fast treatment and do not affect normal life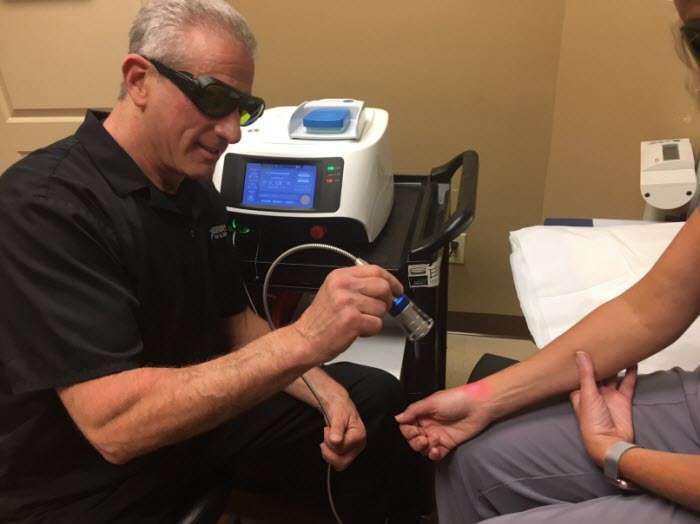 About Dimed Laser Technology
Dimed Laser is one of the leading manufacturers of medical lasers with products covering Class IV deep tissue laser therapy machines, veterinary lasers, PLDD lasers, EVLT lasers, ENT lasers and etc. which are widely used in both the surgery and physiotherapy field. Its products are designed with an easy-to-use user interface with powerful treatment protocols suitable for a multitude of clinical conditions.