As the old saying goes, "Health is a blessing". However, we are facing a wide variety of inflammations, pains, injuries and etc. in real life. The knee joint is one of the most important joints of the human body it carries a huge amount of movement and it is also a joint with a high probability of injuries. Many people such as athletes, the elderly and etc. are suffering from know pain. In this post, we will share with you an effective knee pain relief solution that is powered by a high-intensity knee laser.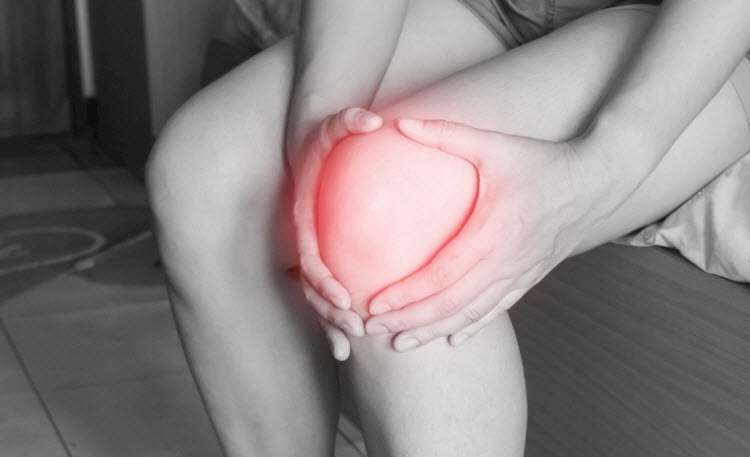 What Is Knee Laser Therapy?
Laser therapy is a relatively new solution for treating painful points such as knees. As studies showed, laser therapy can help the body to repair damaged tissues and reduce inflammation. Laser therapy is the non-invasive use of laser energy to generate a photochemical response in damaged tissues. It can effectively alleviate pain, reduce inflammation and enhance the recovery speed from different types of body pain conditions.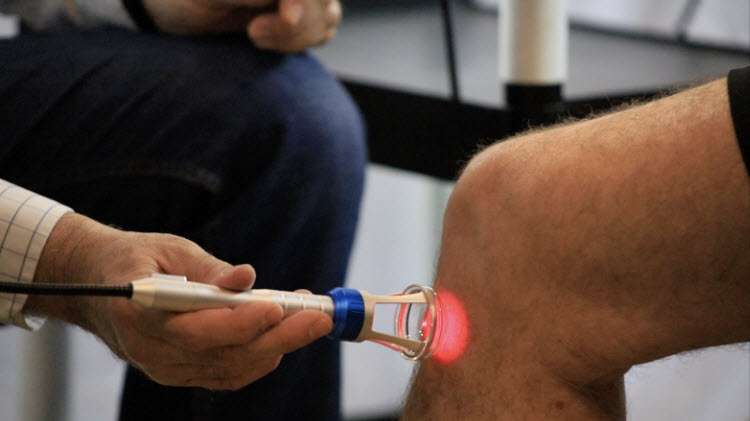 Class 4 Laser Therapy For Knee Pain – Arthritis, Osteoarthritis, Cartilage, Injuries
The Class 4 high-intensity laser therapy system has already been cleared by the FDA in 2003, now it has become the standard pain relief solution for many diseases such as knee pain caused by various injuries or chronic conditions:
Arthritis, osteoarthritis
Cartilage injuries
Ligament injuries
ACL/PCL injuries
Bursitis
Rheumatism
Fibromyalgia
Other sports injuries…
Advantages Of Dimed Class 4 Laser In Treating Painful Knee
The laser light of a diode knee laser can penetrate deeply into the tissue of the knee, and the laser energy can be absorbed by cells. Under the stimulation of laser light, the body will generate more ATP and anti-epidemic effects, therefore effectively reducing inflammation, improving cellular reproduction, and repairing the damaged cells in the knee. Taking knee arthritis as an example, the class 4 high-power laser can greatly reduce the irritation and subsequent inflammation caused by arthritis, meanwhile, the surrounding muscles and ligaments can be strengthened with increased vascular activity and metabolic activity. Compared with other knee pain treatment methods, knee laser therapy has many peerless advantages:
Non-invasive treatment for knee arthritis, cartilage, sports injuries…
Effectively alleviate pain in the knee
Short treatment time
Fast recovery speed, does not affect normal life and work
FDA-approved knee treatment method, no side effect
No surgery and no drug…
Features Of Dimed Knee Therapy Laser – Berylas
Currently, the Berylas class 4 laser therapy machine has been successfully used for physiotherapy treatment of knee, shoulder, back, wrist, neck, arm, ankle, and more points in many areas such as Asia, North America, the Middle East, and so on. Due to its high reliability and professional physiotherapy protocols, Berylas has won high recognition among physical therapists and patients. Below are the main features of Berylas knee laser therapy equipment:
. Expert laser system with over 500 programs for physical therapy. During the laser treatment for knee diseases, doctors can easily choose a body part, body size, pain level and etc. to start the physiotherapy process, also edit selected protocols or customize a unique treatment protocol for each patient.
. Intuitive user interface with clear guidance. The software interface of the Berylas knee laser is easy and clear and physical therapists can effortlessly perform different types of treatment via clicks or taps on the touch screen.
. 4 wavelengths for flexible laser therapy. The Berylas laser system provides various optimal wavelengths including 650nm, 810nm, 915nm, and 980nm doctors can use one independent wavelength or use simultaneous wavelengths for knee laser treatment.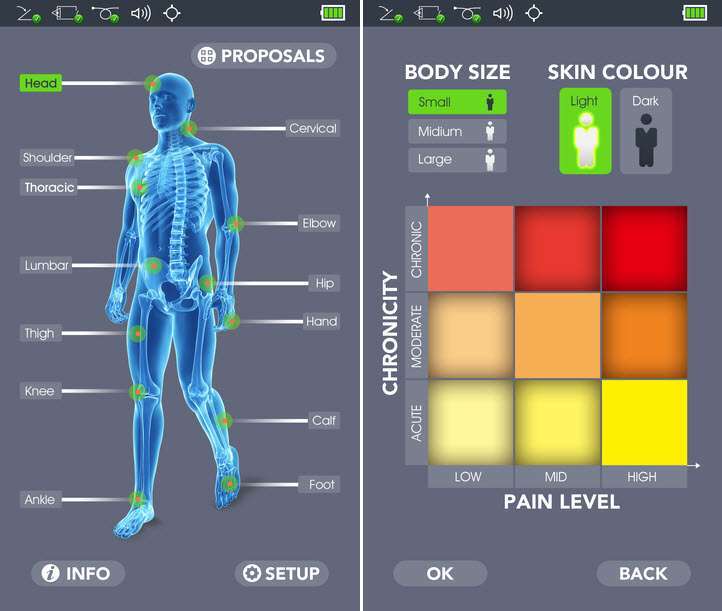 . A full set of accessories for different clinical scenarios. For knee pain laser treatment, we recommend the zoomable therapy handpiece which is variable in spot size between 15mm, 20mm, 25mm, and 30mm. If doctors want to use unattended therapy mode, it is also available by using our unattended optic headpiece which is designed to provide hands-free treatment. On the basis of quick-release technology, doctors can easily switch from different hand pieces in seconds.
. Flexible power supply, meeting different practical treatment conditions. The Berylas diode laser system supports direct power supply and external rechargeable UPS power, which provides high flexibility for doctors to treat patients at a hospital, clinic, or even at a patient's home or office.
. Portable size, lightweight and compact design. Berylas laser system for the knee can be effortlessly carried by physical therapists anywhere as it has a mini size – 160W*180L*235Hmm, lightweight figure – only 2.1Kg and compact shape.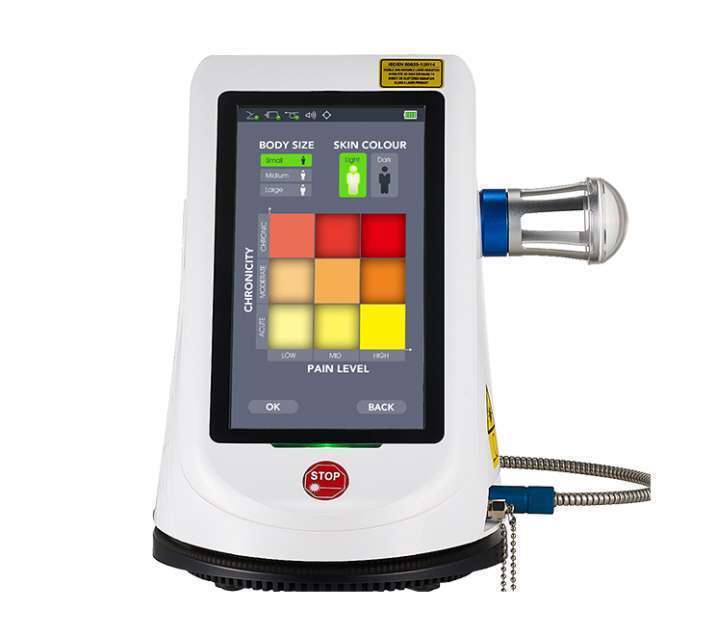 If you want to learn more features and functions of the Berylas laser system or want to get more information about knee laser treatment for arthritis, osteoarthritis, cartilage, sports injuries and etc., please don't hesitate to drop us a message or go to Berylas medical laser for more details.